You Can Invest in ClimateStore
Are you and impact Investor?
If so, we'd like to get to know you. For a limited time ClimateStore is open for public investment on Wefunder.com.
We're raising funds to support growth. Climate change is a huge issue and we're looking to build a national retail brand to help people take personal action. To grow we need to expand our catalog of low carbon products, deepen our educational content and start building a community. Funds will be used to discover sustainable vendors, classify climate friendly products, develop DIY guides, build partnerships and more.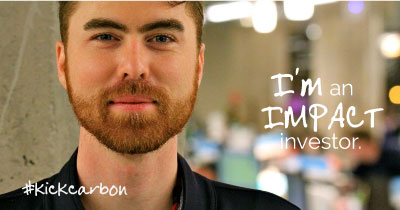 The details of our investment offering can be found on the Wefunder.com site where you can review the offering any time. Should you decide to invest (and we hope you do), you will need to register and agree to terms. Investing is easy and amounts can start as low as $250.
Invest in Solutions
We're using a new approach called 'Equity Crowdfunding' which allows people to invest in emerging companies they support. Unlike KickStarter (or Indiegogo) which allows early access to products, this approach allows you to buy stock and options in companies with high growth potential, giving you a direct stake in the business. In the past these opportunities were only available to 'qualified' investors so this is a big step forward. It was established as part of the federal Jobs Act of 2012 and it went live for the first time on May 16, 2016.
Our offering was registered with the US Securities and Exchange Commission (SEC) on Dec 2, 2016, and we are one of only 100+ companies that have used the mechanism to date.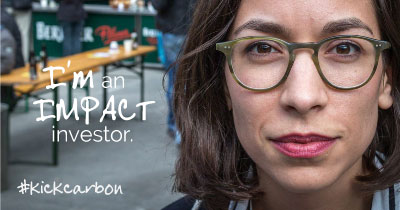 Under the new regulations, there are limits to the size of investments individuals can make per calendar year. It's also important to consider the risks associated with investing in early stage companies. Although we are optimistic that an investment in ClimateStore will provide a good return, there are significant business risks for start-ups. Risks associated with the offering are discussed in detail on the Wefunder site.
Under the SEC rules, companies using this approach can only implement offerings through independent third party providers. We chose to work with Wefunder because we think they're best in class. They were one of the first firms to initiate offerings, have great investor resources, and the largest community of early stage offerings. We look forward to their support and will be using their platform to support communications with our investors.
You Can Be an Agent of Change
Human caused climate change is a huge challenge. Addressing the issue head-on means we need to completely cut our dependence on fossil fuels - and fast!
It also represents a huge opportunity.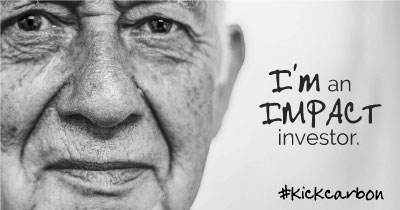 Working together we can secure a better future. One based on stewardship of the natural world - for ourselves and future generations. One based on community values and personal action.
The coming transition is exciting and full of potential. We're already realizing clean renewable energy, sustainable agriculture, energy efficiency, sustainable supply chains and healthier low carbon foods. We just need to ramp it up.
We believe a mission-aligned brand that supports and models better living for the climate has great potential. By building a novel resouce with low carbon products, educational information and community interactions, ClimateStore will help accelerate the transition to a cleaner world.
Sure, we know shopping isn't the answer; we need government, businesses, faith communities and more - including a price on carbon. But the power of personal example is alive and well. And that's something to celebrate.
Thinking about investing? Check out our Wefunder page.
Interested in updates? Sign-up for our Investor Newsletter.
Still have questions? See our Frequently Asked Questions.

Thank you!