Frequently Asked Questions About Our Wefunder Campaign
Posted 25 Jan 2017
Thinking about investing in ClimateStore? Have questions? Here's a list of some of the questions we've had so far about our recently launched crowdfunding campaign.
Why are you raising money?
We're raising funds to support growth. Climate change is a huge issue and we need to expand our product offerings, deepen our educational content and start building a community. All this requires money. Funds will be used to discover sustainable vendors, classify low carbon products, develop DIY guides, build partnerships and more. A full description of planned use of funds is included on our wefunder site.
What is regulation crowdfunding?
Regulation Crowdfunding (also called 'Equity' or 'Title III' crowdfunding) is relatively new fundraising mechanism available to start-ups. It allows us to connect with people who care about climate change, are interested in start-up investing and are looking for long term financial returns. Regulation CF was signed into law by President Obama and established as part of the federal Jobs Act of 2012. It went live for the first time on May 16, 2016 follow final rules being issued by the SEC. Unlike Kickstarter, which provides perks and early access to products, the allows for real investments and is open to the general public. As a start-up, we're still too small for venture capital firms or banks so this a great mechanism for us to connect directly with people and impact investors interested in climate change.
Am I making an investment or a donation?
This is a bona fide investment which gives you certain rights to potential investment returns. ClimateStore is a for-profit retail company with a business plan for growth. Although we donate a percent of revenue to non-profits, we are an operating company with customers, suppliers and partners.
How do I invest?
You can invest through the Wefunder website by clicking on the invest button => here. The Wefunder site will walk you through a simple registration process. You will be asked to set up a profile which only takes a few minutes. In accordance with SEC guidelines, you will also be guided through a process to establish recommended investment limits. Investments can be made by credit card, wire transfer, bank account payment, checks and bitcoin.
Who is Wefunder?

Wefunder is an independent company that is registered with the SEC to implement Equity Crowdfunding offerings that are allowed under the Title III regulation. Under the law, all offerings must be managed through registered platforms, which in turn must comply with the SEC regulations. They provide investor accounts, manage contracts, required filings and provide transparency of all offer details - which are part of the public record. They were one of the first firms to initiate offerings, have comprehensive investor resources and the largest community of early stage offerings to date. We chose to work with them because we think they're best in class. You can read more about their team and history => here.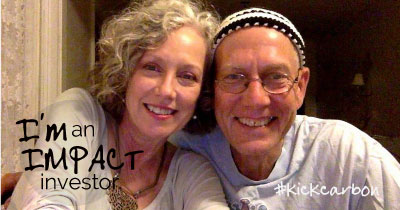 How much can I invest?
The SEC has established limits on how investors can invest in Regulation CF offerings during any calendar year. Your specific investment range can be determined when you set up your profile on the Wefunder site. The minimum investment in the ClimateStore campaign is $100. Investors who invest more than $25,000 are eligible for certain voting rites which are discussed as part of the offering.
Can I change my mind?
Yes. You can change your mind at any time while the fundraising round is open - up to 48 hours before the closing deadline. All investment changes are managed through your Wefunder account.
What happens if you don't hit your goal?
If we don't raise a minimum of $100,000, you'll get a full refund.
When does the campaign end?
The campaign ends on June 2nd, 2017. Should we exceed the minimum goal sooner, we may end the campaign earlier. If you invest or follow the company you'll be notified by email.
Are there fees for making an investment?
Yes. Wefunder charges a 2% transaction fee to investors for investments. It is refunded in full for cancellations or in the event we don't reach our minimum goal.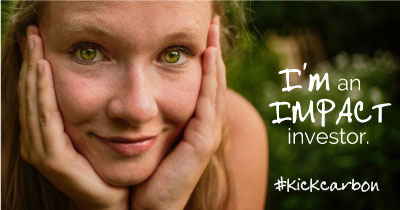 What kind of returns can I expect?
As and investor you are intitled to certain rights as described on the Wefunder investor page and detailed in your investor contract. Our intent is to provide investors with a solid return. The full business plan can viewed on the => wefunder site.
What are the risks?
There are many risks associated with investing and early stage companies. An extensive list of the risks associated with the offering can be viewed => here. (Look for the section titles "risks specific to ClimateStore"). In addition, the Wefunder website has an excellent review of risks associated with early stage investing which can be viewed => here. Be sure to review all risks associated with start-up investing and consult a financial advisor if needed.
This is new to me. Is it legit?
Yes. This is a real investment opportunity. The ClimateStore offering was registered with the US Securities and Exchange Commission on Dec 2, 2016. We are one of only ~200 companies in the U.S. that have used the mechanism to date, but many more are expected. Full details including links to the SEC filing are located => here. Industry statistics on the equity crowdfunding approach can be viewed here.
Where can I learn more?
Wefunder has a great investors 101 section which can be found on their => website.
The full description of the ClimateStore investment with a full the agreement, use of funds and risks is => here.
Thinking about investing? Check out our Wefunder page.
Interested in updates? Sign-up for our Investor Newsletter.
Still have questions? See our New Investor Page.

Thank you!