Kick Carbon: 1000 Climate Solutions for Everyday Life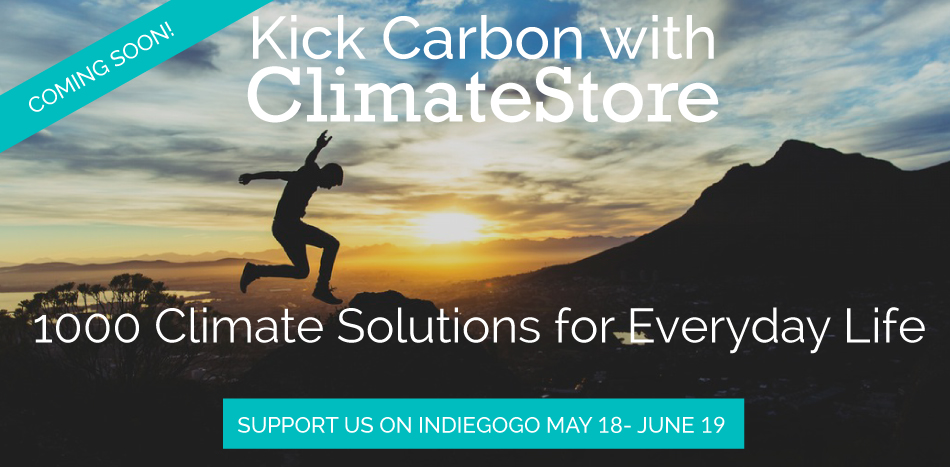 We're Excited to Announce the Upcoming Launch of Our Indiegogo Campaign!
Although we've launched ClimateStore.com, our goal is to build a national sustainable chain that has all the products, ideas and information we all need to reduce our carbon footprint - in just one place!
But we need your help! There are literally hundreds of great products from small and large companies alike that offer novel carbon lowering solutions. But bringing them all under our roof at ClimateStore.com, well this takes resources - more than we currently have.
Our crowdfunding campaign goal is to raise $100,000. This support will allow us to discover, qualify and present to you 1000 of the best climate friendly solutions on the market - tripling the size of our current catalog.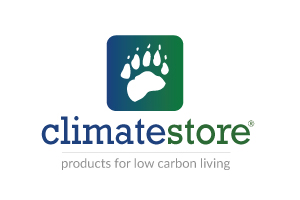 And since we're not interested in just one cool product (Climate Change is way to big for that), we want to bring you 1000 Climate Solutions for Everyday Life: electric bikes, energy efficient lighting, water saving devices, cleaner lawn mowers, solar and wind solutions - they're all in the mix.
By supporting our campaign, you will help us reach critical mass in our efforts. Your support will not only provide YOU with more choices, it will also benefit others who are starting down the path to low carbon living.
Climate change is real and needs to be stopped. Support us in our campaign to bring you 1000s of solutions that will help us all #kickcarbon.
What's In It for You?