Next Steps That Lower Your Carbon Footprint
Now that you've started along the path towards low-carbon living, you might be ready to do more. We hope so! Let's continue the journey with the next level of climate-friendly living ideas. By taking additional steps we estimate you can cut an additional 20% from your carbon footprint! Now that is good news for the planet and the right direction to mitigate climate change.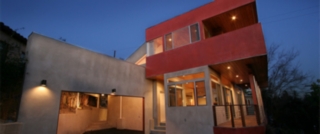 Plan a Home Energy Audit
One of the best ways to make your home more efficient is to schedule an energy audit. Luckily, these audits are free in many states and require only an hour or two depending on the size of your house or apartment. An audit will quickly determine where air leaks are, which, when sealed, could save between 5% and 30% of your total home energy use each year.

Weatherize Your Home
After getting a home energy audit, it is easy to address much of your home's air leakage through a few weatherization activities. Install drapes on all windows, and add insulating film to windows to prevent drafts. Next, caulk gaps around doors and windows, and use draft guards under loose doors. Finally, consider investing in new insulation, especially in the attic, to maximize energy savings.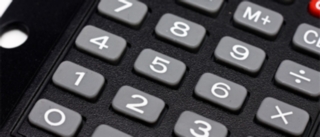 Try a Carbon Calculator
Now that you've made a few green lifestyle changes, it is less intimidating to try out a carbon calculator! The calculator will ask you a few quick questions about your energy sources, vehicle use, and recycling habits to estimate how many pounds of CO2 you produce per year. Share your result with your friends to get the climate change conversation started in your community.

Upgrade Your Lighting
You have probably replaced one or two light bulbs in your home, now it is time to consider doing a full lighting overhaul. Upgrading 15 of the inefficient incandescent light bulbs in your home could save you about $50 every year. Efficient LEDs are great for indoor and outdoor use.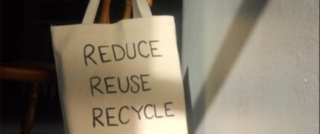 Reduce, Reuse, Recycle
Incorporate this mantra into your attitude towards all materials. In stores, invest in reusable items instead of disposable ones. Get creative by reusing old items for new purposes, for example, empty salsa jars can be filled with potting soil to become planters! Of course, make sure you know your town's recycling system to reduce your home waste by recycling as much as possible.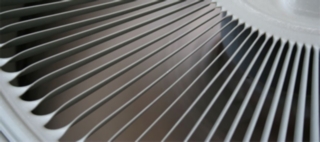 Cool Your Home
Cooling your home can be very energy intensive. Keep your living space comfortable and reduce your carbon footprint at the same time by moving your air conditioning unit out of the sun and into a north-facing window. Consider installing more efficient windows or UV blocking film for exposed faces. Use fans instead of air conditioners whenever possible. Don't forget to close the shades on sunny days before you leave the house!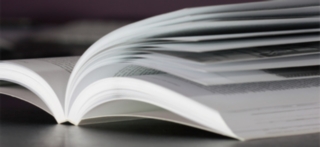 Read a Book about Climate Change
The best way to prevent Climate Change is to be an educated consumer and citizen. So grab a climate change-themed book that interests you. This is also a great method of staying inspired and will encourage knowledgeable conversations with family and friends. ClimateStore has a great selection of climate change books for any level of interest.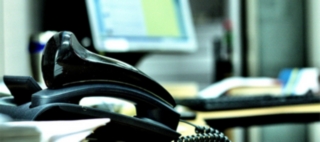 Green your Workplace
Green living doesn't stop at home. Make your office more efficient by encouraging recycling, printing double-sided, and turning your computer completely off before leaving. Creating an office shut down list may also be helpful, in order to ensure no unnecessary electronics are left on overnight. Next, consider looking into efficient water fixtures, lighting, smart thermostats and weatherization projects for your work facility.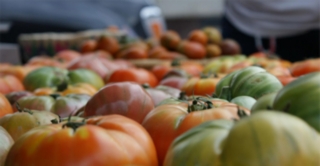 Rethink Food & Kitchen Habits
Eating less meat and purchasing more locally grown produce are both simple ways to lower your carbon footprint. If your family eats a lot of meat, consider trying out Meatless Mondays. Joining a CSA (Community Supported Agriculture) is a great way to support local farms and contribute to a healthy diet. You can also try growing some of your own food. Even if you're in a small apartment, you could grow herbs in your windows. Reduce food waste by composting !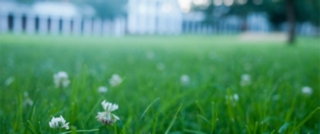 Green Your Lawn
Producing fertilizer makes a lot of CO2, so switch to locally produced or highly concentrated fertilizers if you must augment your soil. Better yet, landscape your yard to require little to no maintenance. A hardier turf may require less fertilizer, local plants need less watering, and thoughfully placed trees can reduce your home cooling burden in the summer. Our Yard & Garden section has more ideas like Rain Barrels and upcycled Planters & Grow Pots !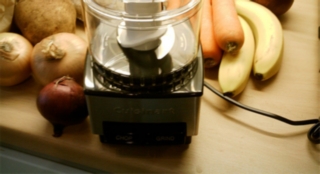 Update your Appliances
Your refrigerator and other appliances account for more than 17% of your home electricity consumption, about 5% of your total carbon footprint. Check the seals on your fridge door in use a refrigerator thermometer to ensure that it is at the optimal food storage temperature. If you don't already have a dish washer, installing one can actually help you use less energy! Even though it requires some electricity, an EnergyStar rated dishwasher uses about half as much hot water than washing by hand, so it causes a net reduction in your carbon footprint.